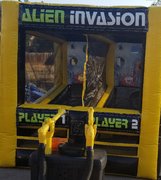 Alien Invasion
$199.95 for 4 hours. $20 each additional hour.
Alien Invasion is a fast paced game that is great for children and adults to play against each other.
2 people have fun "blasting" foam balls at the attacking aliens. Point the cannon, drop the ball into the hopper and try to get it through one of the holes to score.
If you score, your ball falls into the lower display area showing you and your competition how well you are doing. Winner is the one who has the most scores.
8 ft 4 in w x 8 ft 2 inches high x 10 foot deep.
(requires a 8 1/2 ft wide x 8 1/2 ft high x 20 foot deep (for air motor and players)
Comes with 2 buckets with 20 balls in each.
We tested this unit and it only took 30 seconds to play a round. Figure 1 minute turnaround time and you can see this will be a great ticket item for your next event. No prizes needed since the winner gets bragging rights over the loser.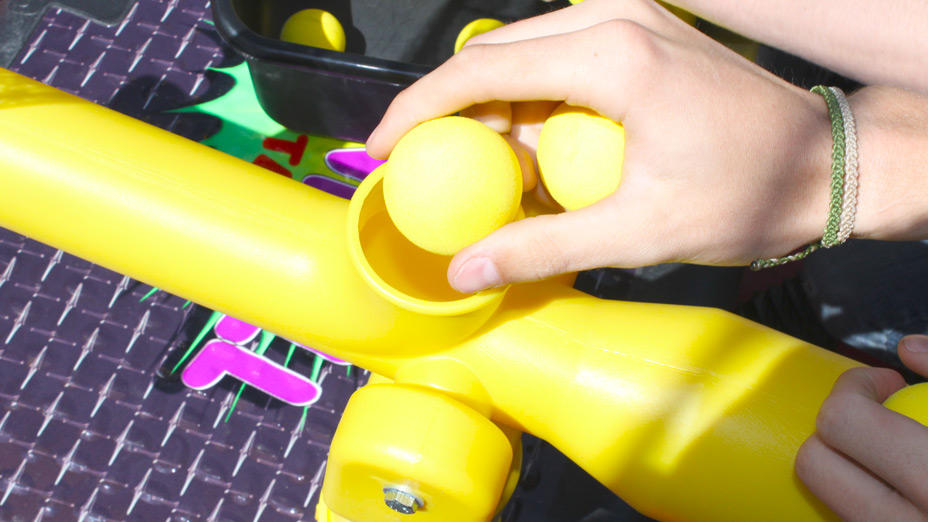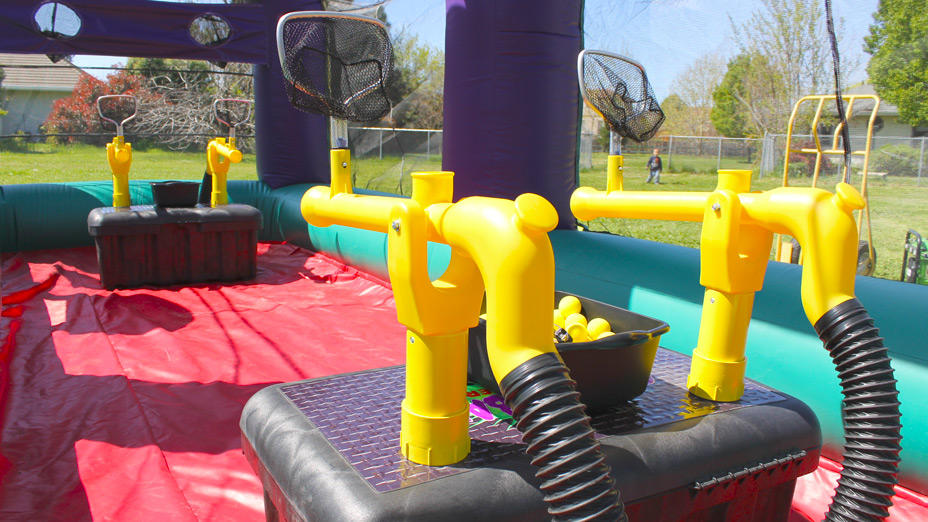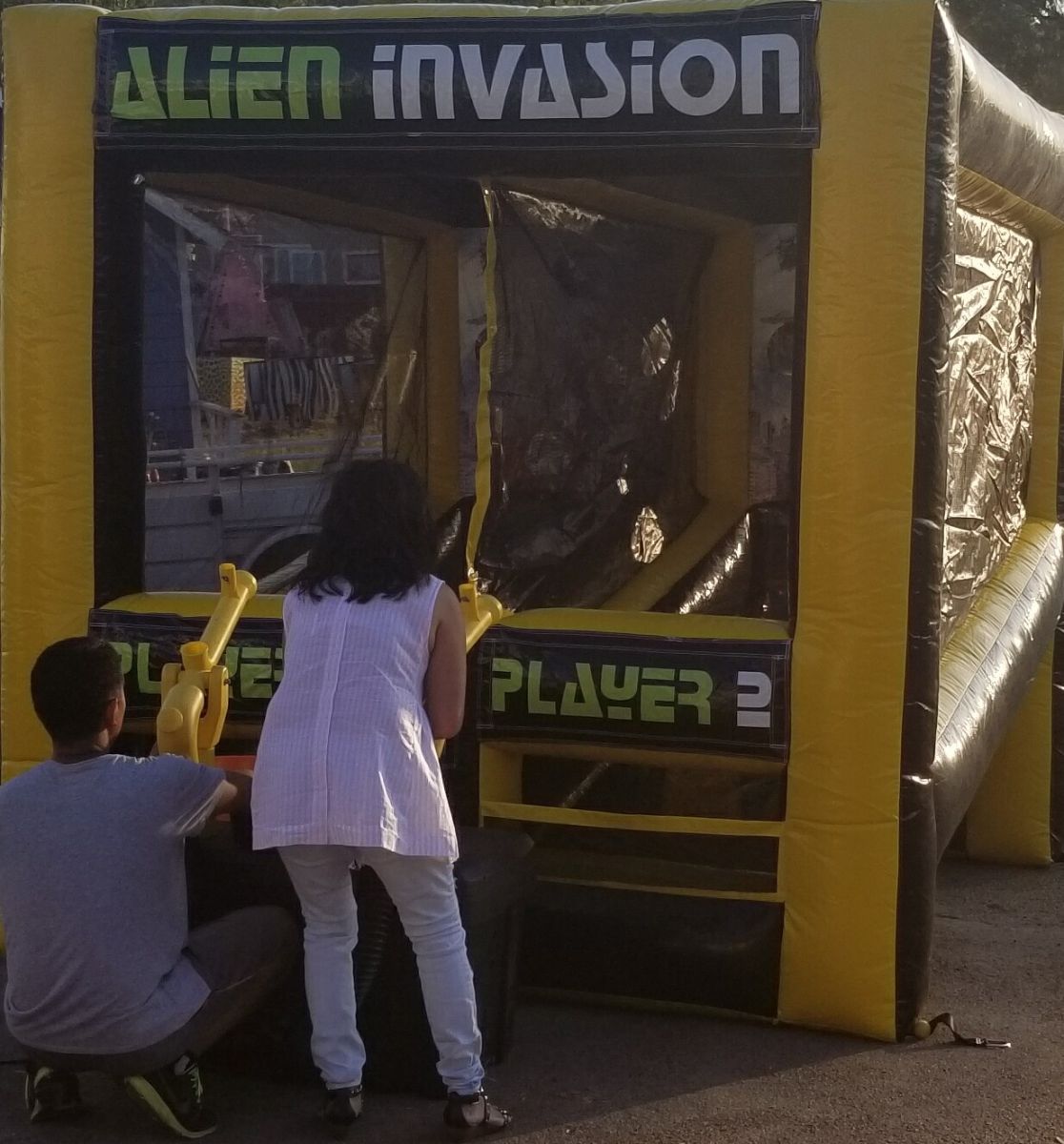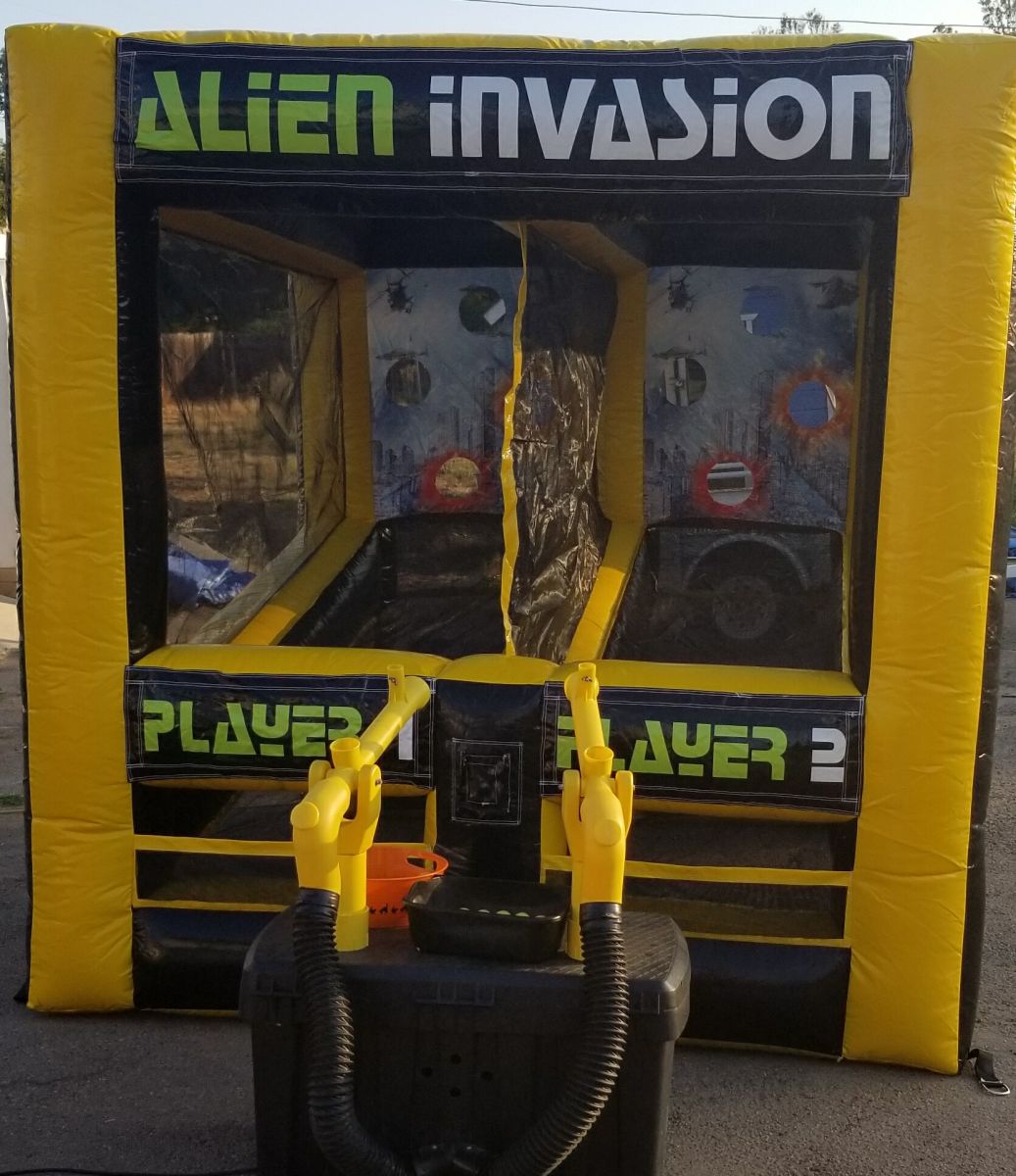 (If you entered the times of your event already, the prices shown will be for the full event.)
(You can select the times you want the equipment during the event when you "book" and the corrected price will be displayed.)