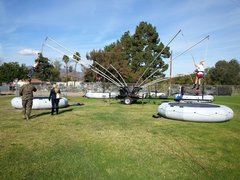 Pods - 4 Station

Outlets: 2
We are able to set all 4 stations in just 60 minutes! We can have up to 4 people jumping at one time. Heights of 20' above the ground can be reached. Parents get a real kick out of watching their kids have a blast. Try out our extreme air bouncing equipment to practice your cheerleading stunts or simply for fun exercise. The footprint is approximately 60'x 60'.
If the location does not have a power source within 100 feet of the back of the unit, you will need to add a generator to your reservation.
Pricing for a 2 hour event:
4 Stations - $779
Add $200 per hour for events up to 6 hours
A $1.35 per mile ($25 minimum) travel fee applies to this item.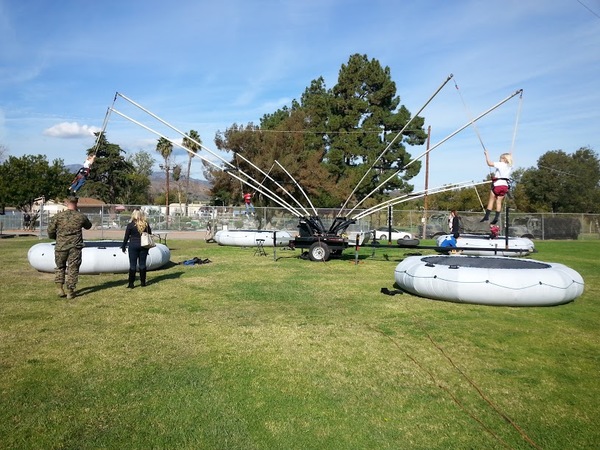 Funbounce.com offers some equipment from other companies usually at the same pricing they offer to the public. We do this as a service to you, the customer, to make your research quick and easy for your event. We want Funbounce.com to be the only name you think of when needing party rental equipment. This equipment is owned by another company and is not part of our inventory. You agree by requesting this item, Funbounce.com is not responsible for the actions or results of using this equipment at your event and is in no way responsible for any accidents, injuries or actions caused by the other company.
This is a non owned company piece where we work with the owner to offer this product to you. We will confirm availability and finalize your reservation after doing so.